Grapevine Shelf Brackets
by Dimitri Gerakaris
These wrought iron brackets were designed and made to hold seven thick glass shelves bearing glass jars of vinegars and pastas for a new Italian restaurant in Washington, DC. In the never ending process of looking for patterns, they were arranged as below at my studio for documentation. This also suggests possible uses of this motif for other functions such as table legs, amphora supports, window grills, railings, what-have-you.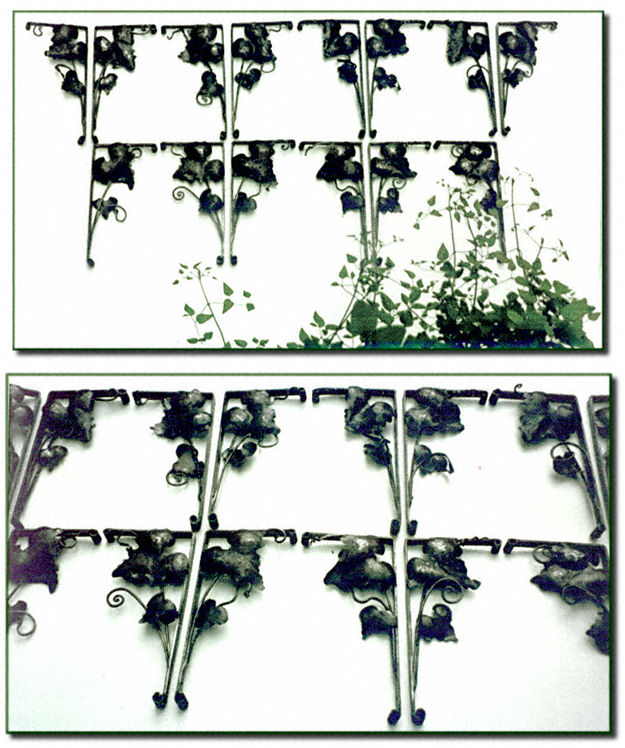 (You might also like to see custom Wine Cellar Gates- Click this line)
(You might also like to see the Grapevine Railing)
Return to Home.
Contact: Dimitri Gerakaris
dg@art-metal.com
The Upper Gates Road
Canaan, NH 03741
USA
Tel: 603.523.7366
© Dimitri Gerakaris, 1997
Web page posted August, 1999